Welcome!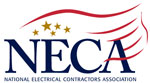 The Puget Sound Electrical Workers Trusts was established to provide medical, retirement and 401(k) Savings Plan benefits for their eligible members and their dependents through the collective bargaining process.
This site provides general benefit information, forms and other Trust related items. Summary of Benefits and Coverage (SBC) and Glossary of Terms can be reviewed here.
Announcements
JULY 2019 –
WASHINGTON COALITION HEALTH FAIRS 2019
Be good to yourself and your family!
Regular health screenings can help you learn about your health and detect potential problems early.
Washington dates and additional information can be found here (link to Health Fair Postcard)
---
JANUARY 2019 –
AFFORDABLE CARE ACT (ACA) TAX PROVISIONS
The Administration Office will provide you with tax Form 1095-B which shows whether you and your family had qualifying health coverage for part or all of 2018.
You DO NOT need Form 1095-B to file your taxes. Just like last year, you can check a box on your tax return verifying you had qualifying health coverage.
You can expect to receive your Form 1095-B for the 2018 tax year in the mail by January 31, 2019. Check to make sure it's accurate and keep it with the rest of your tax documents.
If you have any questions regarding Form 1095-B, please contact the Administration Office at (866) 314-4239, option 4.